NV SCHOOLS 49TH IN U.S. AFTER GOV. SANDOVAL BLOWS $1.3 BILLION
June 18, 2017
Two years after Gov. Sandoval passed the largest tax increase in Nevada's history of $1.3 Billion dollars imposed on small businesses, the State's education rating is still 49th in the country. According to a recent study issued by The 2017 Kids Count Data Book — released by the Annie E. Casey Foundation, Nevada is still stuck on the bottom in the U.S.
The Governor spent millions on the children of legal and illegal aliens to teach English as a Second Language with predicted low results. According to the report, Nevada was rated below Mississippi and West Virginia. Only New Mexico was worse than Nevada in the National Education ratings.
Yet Gov. Sandoval spent more money per student than #30 Texas and #21 Missouri according to the national rating. After failing our school kids, Gov. Sandoval refused to fight for Education Savings Accounts (ESA's) to allow poor kids escape to private schools in this year's legislative session.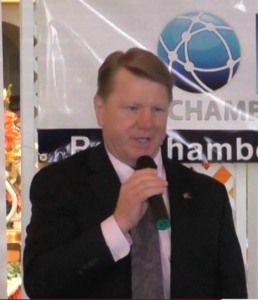 Assemblyman Jim Marchant who defeated a fellow Republican in the primary last year who voted for the Governor's tax increase said "The results were predictable and it's why I was against throwing good money after bad money in our failed schools without fixing the system first. That's why I have been such a huge advocate of the ESA program to allow our kids and their parents to escape the failed Clark County School District and go to the school of their choice."
.
.
.
.
.
Rob Lauer
Political Reporter
360Daily.net