MICHELE FIORE SMEARED BY LOCAL LIBERAL VEGAS "NEWS" AS SHE SURGED IN THE POLLS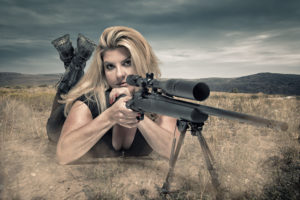 June 18, 2017
Las Vegas City Councilwoman Elect Michele Fiore takes a breath after a long hard fought campaign against the wife of the long time sitting Las Vegas Councilman, Steve Ross. But one week ago today the left wing local media was attempting to smear Michele and help Kelli win. Last minute strategic media reports hit Michele and her supporters in a way meant to hurt her at the polls.
The RJ Headlines read: "The Clark County Democratic Party contends Las Vegas City Council candidate Michele Fiore may have misappropriated campaign funds, in a complaint filed Tuesday with the Nevada Secretary of State's Office."
"I-Team: Fiore campaign money use in question"
But according to Michele, not one of those news outlets called to get her side of the story, which as expected ended up being last minute political lies thrown out hoping to slow her down at the polls. The inside secret was Michele was ahead in early voting by 8 points.
And the local media's liberal slant was even more exposed when those same news outlets refused to report that Kelli Ross' campaign consultant was found guilty by the "THE FAIR POLITICAL PRACTICES COMMISSION" of political corruption.
But 360Daily.Net did report Kelli Ross' questionable judgment in choosing a consultant who was convicted of corruption and yes we called Ross' campaign to get her side unlike those other "BALANCED" news outlets here in town.
360Daily.Net proved this week why Las Vegas needs our news outlet to even up the reporting by those other guys who claim to be "unbiased real journalists."
Rob Lauer
Political Reporter
360Daily.net
June 17:
Correction: 360Daily.net was provided with informaiton after our story came out that some news outlets did reach out to Michele Fiore's staff for comment. And in fact, those news outlets proceeded to run the smear story after receiving informaiton that their story was false and misleading.